Helen F. Heidelbaugh
Executive Director, Penn HOSA Foundation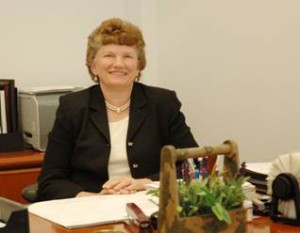 Helen Heidelbaugh previously served as the founding President/CEO of Community Volunteers in Medicine of Chester County. The organization serves as a primary care medical and dental home for the uninsured working poor residents of Chester County enlisting the support of over 250 professional volunteers and one hundred percent private philanthropy.  Helen is a registered nurse, graduate of the Harrisburg Hospital School of Nursing with diverse clinical and administrative experience.  She has a bachelor's degree in health care management from Lebanon Valley College and a Master of Science degree in Organizational Dynamics from the University of Pennsylvania.
For 13 years prior to starting CVIM, she held a variety of positions at the Hospital and Health System Association of Pennsylvania as Vice President of Patient Care Services and Professional Education and later became Vice President of Community Services for the Institute for Healthy Communities.  During this period she forged a Joint Venture with the PA Health Occupations Students of America chapters and member hospitals in PA for clinical affiliations.
In 1991, Helen was responsible for starting the nation's only Governor's School for Health Care located at the University of Pittsburgh. This successful program is now known as the "Health Careers Scholars Academy" at the University of Pittsburgh and is funded by private tuition. She has received numerous awards and has been recognized for her accomplishments.  She has been working with the HOSA organization in a variety of capacities and its students since 1985.
You can contact Helen at:
Helen Heidelbaugh, Executive Director
Penn HOSA Foundation
200 North Third Street; 8th Floor;
P.O. Box 678
Harrisburg, PA 17108-0678
Email: hheidelbau@comcast.net