Read about one of our HOSA Success Stories
Bradley J. Miller, DO, FAAFP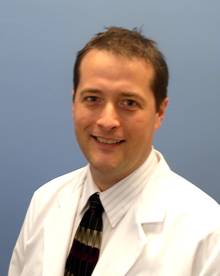 Bradley Miller, D.O. is the Director of Osteopathic Medical Education and Director of the Osteopathic Family Medicine Residency Program at The Williamsport Hospital and Medical Center Family Medicine Residency Program in Williamsport, PA.  His role at Williamsport is multifaceted in that he sees patients in the office, teaches resident physicians who are training to become Family Medicine physicians, and participates in research projects in Family Medicine.  His curriculum assignments at the residency program include Osteopathic Manipulative Medicine, International Medicine, and Addiction Medicine.
Dr. Miller has particular interest in addiction medicine and supporting its role in the primary care setting. Prior to his current position, Dr. Miller practiced with and served as Medical Director for a multi-specialty group in central Pennsylvania. While there, and out of necessity, he became involved in substance abuse treatment by playing an instrumental role in creating a model for treating heroin addiction in the primary care setting. He is key leader in office-based treatment of heroin addiction and serves nationally as a consultant for physicians, hospitals and communities interested in starting opiate addiction programs.  His current research interests are incorporating comprehensive substance abuse training into primary care curricula.  His interest in international medicine has included participation in medical expeditions to Tibetan Buddhist refugee colonies in central India.
Dr. Miller obtained his BS at Juniata College in Huntingdon, PA where he served as the HOSA chapter president.  He graduated from the Philadelphia College of Osteopathic Medicine.  He completed his osteopathic internship at Frankford Bucks Hospital and then his residency in Family Medicine at Geisinger Medical Center.  He is board certified in Family Medicine by American Board of Family Medicine and the American Osteopathic Board of Family Physicians.  He is Fellow of the American Academy of Family Physicians and is a member of several national medical associations.
What HOSA Scholarship Winners Tell Us…
 "My sincere gratitude and appreciation goes out to you for awarding me with one of the PENN HOSA Scholarships.  HOSA has influenced my life in a way that words cannot describe!"   A.J.

 "The opportunity for me to compete and receive this Penn HOSA Scholarship has provided me with the knowledge and confidence to attain and focus on my future goal of becoming a nurse."  K.G.

"My family and I are grateful for and appreciate the generosity that the PENN HOSA Foundation shows toward students wanting to excel.  I assure you that I will use this award in the most advantageous way to further my education in the medical field." K.B.

"As a student in medical school and a former member of the Juniata College HOSA Chapter, I can assure you that the Penn HOSA Scholarship has come in handy; and I greatly appreciate the honor of receiving it." J.E.

"The $2,000 scholarship that I was granted will help me to further pursue my career goal of being a neonatal nurse.  I will be an asset in the healthcare field."  T.G.

"This scholarship means so much to me since I am extremely indigent. It is because of your generosity that I will be able to attend college." B.P.

"I plan to attend the University of Scranton to major in biology as a pre med student. Receiving this scholarship means more to me than just money for my education; receiving this scholarship was an immense honor.  I hope to offer my skills and knowledge to help others at the conclusion of my studies." J.H.

"Thank you very much for your generous contribution toward my post-secondary education.  It is Foundations like yours that make my road to success easier and help to overcome financial obstacles."  M.J.