Janet Nelson
PENN HOSA Executive Director/State Advisor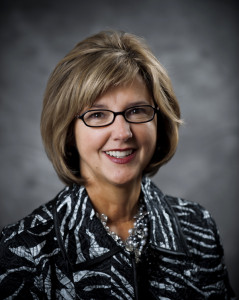 When asked how she began her association with HOSA- Future Health Professionals, Janet Nelson, a Registered Nurse, will tell you that it all began in 1981 when she accepted a teaching position at the Lebanon County Career and Technology Center.  Here she served for thirty years as a local HOSA chapter advisor and introduced the opportunities available through HOSA membership to students in the Health Careers Technology program and the Allied Health Science program, which she started at the school.
Believing in the quote by Confucius, "I hear and I forget. I see and I remember. I do and I understand" she used every experience available through HOSA to involve students and help them to learn, grow and become the best they could possibly be as they prepared to become the future health workforce of tomorrow.  When former graduates returned for a visit it wasn't the academic material they reminisced about but rather the HOSA activities and occasions they had in her classes to become active in the community through service projects and State and National Leadership Conferences.
Her involvement as a local HOSA chapter advisor brought experiences for personal and professional growth as she served on the PENN HOSA Task Force for Competitive Events and the National Competitive Events Leadership team as a Lieutenant and currently as a Chair for Health Science and Recognition Events.  HOSA was the common thread on the applications for the many awards and honors she received including Outstanding Vocational Educator, Excellence in Education Honoree for eighteen years, USA Today Honorable Mention for Outstanding Educators, and Outstanding HOSA Advisor secondary division.
The culmination of her local chapter advisor experiences has afforded her the honor of serving as the PENN HOSA Executive Director/State Advisor. Functioning in this capacity allows her to work with students and advisors on a different level while sharing her knowledge, passion and love for HOSA.
You can contact Janet at:
Janet Nelson, PENN HOSA Executive Director/State Advisor
293 Fonderwhite Road
Lebanon, PA 17042
(717) 273-8605
Email: janetnelsonhosa@gmail.com